"Parenting the Love and Logic Way"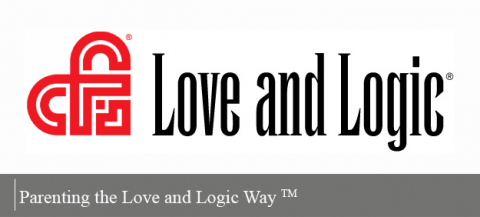 In 2006 when our grandchildren came to live with us, Stephanie and I were worried and frustrated.  We were blessed with four great kids, but we felt inadequate.  In seeking advice someone told us about "Parenting the Love and Logic Way."  In short, Love and Logic changed our lives.
          We bought books and listened to tapes, but eventually, I went to Colorado Springs and became certified as a facilitator.  
          This seminar is guided by CDs produced by Jim Fay, MD and Charles Fay, Ph.D.  I will facilitate these six sessions. 
          The plan is to spend an hour and half learn, then you will practiced what you learn for the week between the classes, then learn again and practice so more.  Through the six weeks of the course, you will learn the skills to change your parenting skills. The sessions meet at the Heights Seventh-day Adventist Church on Saturdays beginning on September 15 from 1:00-2:30 and they continue through October 20.  The fee for this class is $50 per couple.  For a flyer  click here.   To register click here. Free Child care provided!
---
          Thank you for visiting the Heights Seventh-day Adventist Web Site!  We hope you enjoy this site so much that you will come and bless our worship service with your presence.   All of our services are guest friendly and open to the public.  The center of our worship service is preaching from the Bible about Jesus.  Members and guests of our worship service (Saturday morning at 11:00 am) come to hear the Word of God.  We hope you will visit soon and you will feel God's presence in our worship service.  Of course, the worship service includes more than preaching; there is congregational singing, a children's story, fellowship, and much more!
          We have a great children's program where our young guests learn Bible stories with a main interest in helping them find Jesus as their Friend and Savior.  This program and the adult study hour begin at 9:30 am.  You don't have to know anything about the Bible to enjoy this study time.  All of the materials are free, and everyone is learning together.
Want a place for the young ones? Visit My Place with Jesus, an interactive Bible study for kids!
Want to be involved? There are a lot of opportunities to share your talents when you join one of the ministries of our church.
We hope that you will meet us for worship on Saturday morning or that you can attend one of the many other activities listed on our calendar.